SCGMA Case Studies
Learn how Walters & Wolf successfully installed a complex façade that integrates operable sunshades to enhance energy performance and occupant comfort.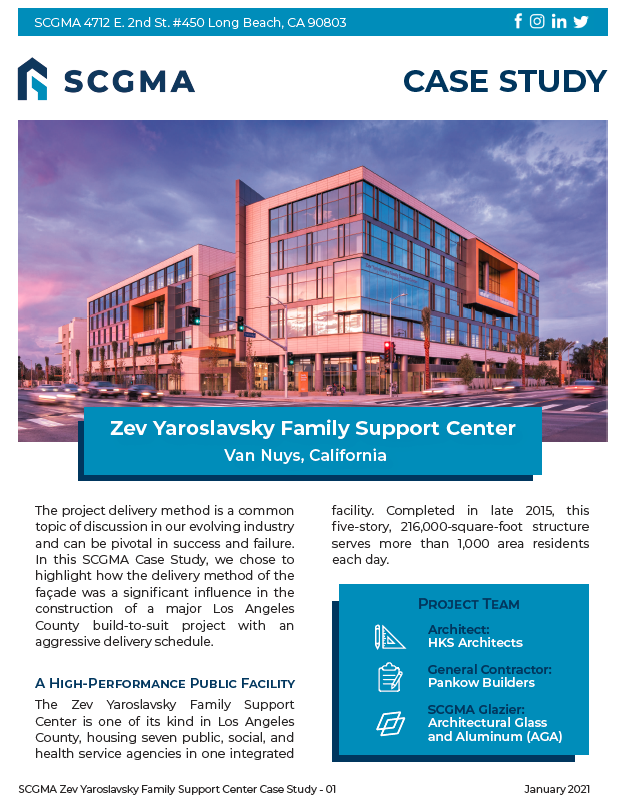 Read about SCGMA member Architectural Glass and Aluminum's impressive glazed curtain wall design.
Dive in to read how SCGMA member Sherrin Glass and Metal, Inc. installed nearly 150 custom-shaped windows.
Learn how Giroux Glass partnered with architect Tag Front to build this iconic Downtown LA skyscraper.
Other Resources
Read what makes each type of glass unique and their specific purposes with this detailed guide.