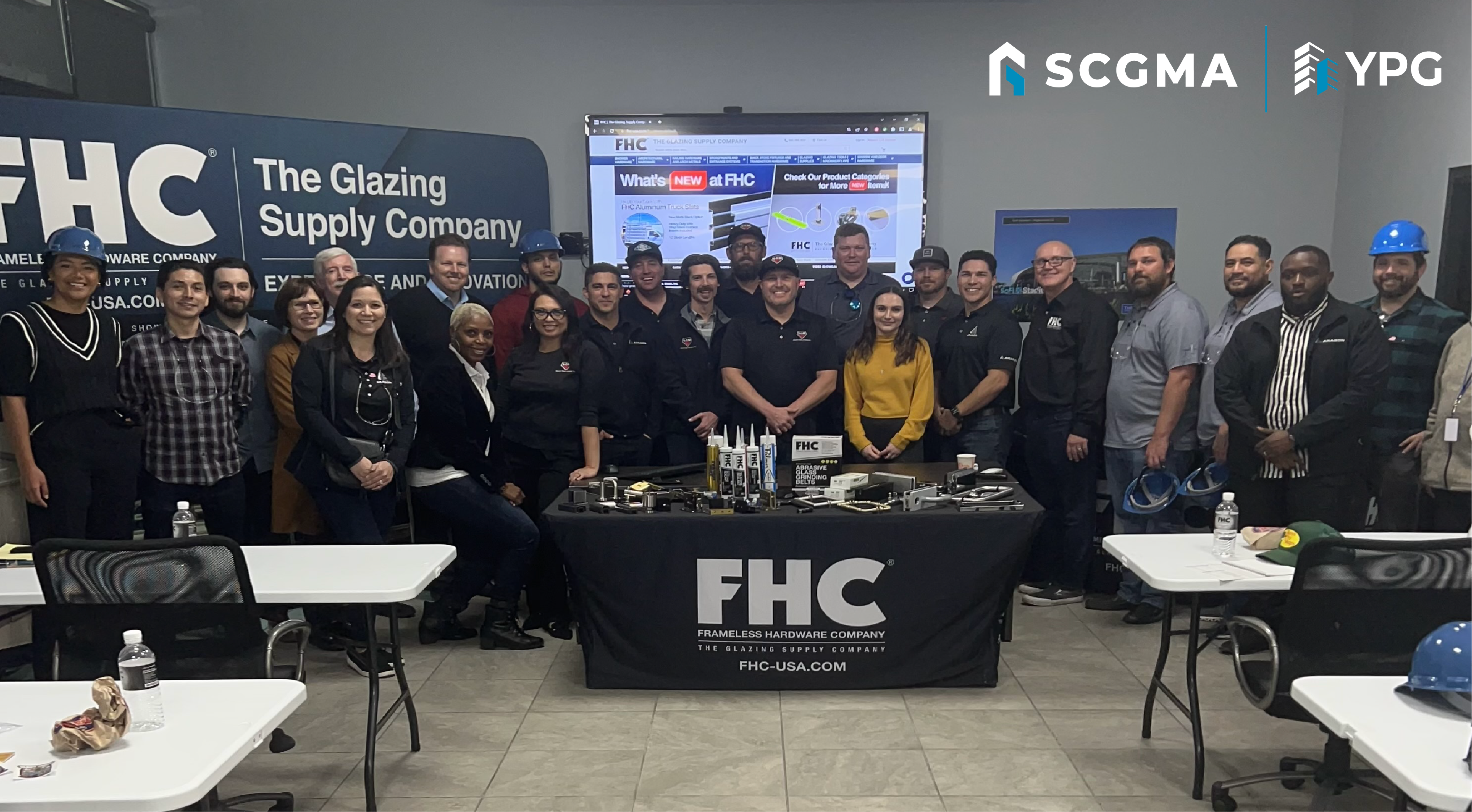 On March 4th, nearly two years from the start of COVID-19 restrictions hindering our ability to schedule in-person events, Southern California Glass Management Association (SCGMA) eagerly invited back our Young Professionals Group (YPG)  to kick off the first quarterly YPG event of 2022. Young professionals from several of our contractor members came together for an educational event at the Frameless Hardware Company (FHC) and Glasswerks facilities. Through a combination of presentations, plant and office tours, and open discussions, the group learned more about glass manufacturing processes, supply lead times, innovative hardware product solutions, various types of fabricated glass, customer service and more.

This was a such a great opportunity for our upcoming glass and glazing leaders to expand their industry knowledge and connect with affiliates and peers. The more we invest in our Young Professionals, the better they'll be able to perform in their roles. We look forward to connecting with our YPG again at the next quarterly YPG event scheduled for Friday, June 3rd.
We'd like to express a very special thanks to the FHC and Glasswerks team for such a successful event. Our mission to strengthen and shape the future of our industry by investing in the growth of our glass and glazing young professionals is made possible through collaboration with industry leaders like yourselves. Click here to read a blog post reiterating why these types of educational events are so critical for our industry.

And a special shout out to National Glass Association (NGA) for attending our event. We appreciate your support. Please click here to check out this cool video recap of our YPG event.
Click here to see all the photos from the event.