Date: Monday, December 11, 2023
Time: 11:00am – 12:00pm PST
Location: Zoom
Presentation Overview: Join us for a webinar to learn about the 2022 Energy Code (Title 24, Part 6) updates presented by Gina Rodda, Principal and Owner at Gabel Energy. This presentation will provide a review of revised requirements for Nonresidential, Hotel/Motel and Multifamily fenestration envelope features for all scopes of work (New Construction, Additions and Alterations). Gina will also discuss how the Energy Code has been reorganized to support Multifamily buildings.
Learning Objectives:
Determine which section(s) of the 2022 Energy Code apply to Nonresidential, Hotel/Motel and Multifamily buildings.
Discuss the fenestration envelope requirements under the 2022 Energy Code for Nonresidential, Hotel/Motel and Multifamily buildings.
Recognize how the Energy Code requirements for newly built spaces differs from the requirements for altered spaces.
Discover where and how to document compliance with the Certificate of Compliance (NRCC), Certificate of Installation (NRCI) and Certificate of Acceptance (NRCA).
About Gina Rodda:
Gina Rodda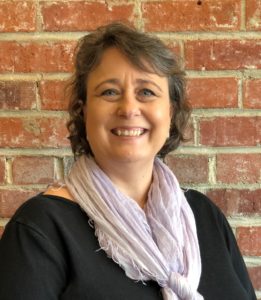 owns Gabel Energy, an energy consulting firm here in the Bay Area.  She has been in the energy modeling field since 1991 and is an instructor of several full day IOUs Codes and Standards trainings (Energy Code Ace) on the Residential and Nonresidential Title 24 Building Energy Efficiency Standards for building department staff, energy consultants, architects, contractors, and design engineers. She is a Certified Energy Analyst (CEA) through CABEC, and a LEED AP specializing in nonresidential energy modeling for Title24 Part 6 and LEED.
RSVP Required. To RSVP, please email Rowanne Khafagy at rkhafagy@scgma.com.
Free for SCGMA Members*
$35 for Non-Members*